---
Home | About the Artist | Portfolio | Seminars | Pet Portraits | Custom Painting | Contact
---
About the Artist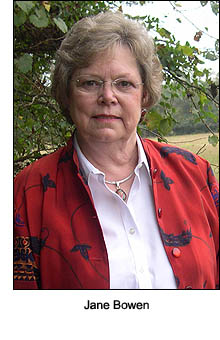 MEMBERSHIPS:
International Porcelain Artists and Teachers, Georgia Porcelain Art Teachers. World Organization of China Painters, WOCP Teachers, WOCP. Dealers, Co-director for WOCP Art Institute, Professional Porcelain Artists' Association, Porcelain Painters International Online.
STUDIED:
Began studying porcelain painting 1974; studied water color, oil, acrylic, drawing, art theory, art appreciation at the University of Georgia and in private instruction.
CERTIFICATION:
International Porcelain Artists' Master Artist and Master Teacher.
TEACHING:
Began teaching china painting 1976, WOCP Biennial Educational Art Institute 1990 to 2006. Taught china painting and water color Love Boat cruise Alaska 1995, taught china painting Bruges, Belgium 1996, Tromso, Norway 1997, Oregon Porcelain Art Retreat, various seminars in US.
PARTICIPATED IN:
Painting a service of china, Georgia Governor's Mansion
PUBLISHED IN:
"Southern Living", "Woman's Day", "Athens Magazine", "The Porcelain Artist", "The China Painter", "The China Decorator", "Florist Review", and "Florist Magazine", various newspapers.
PUBLISHED:
Book "Consider the Lilies" 1988. Publishes additional studies annually.
FEATURED ARTIST:
Georgia World China Show 1997.
Featured Artist GA WOCP 1997 and 2006
PAINTING TECHNIQUE:
System of intense painting, usually one fire. Origin of the technique is old, method and materials new. Emphasizes mastery of basic strokes for original work.
COMMERCIAL & COMISSIONED WORK:
Paintings, lamps, furnishings, walls, tiles for more than three hundred private residences. Designed for Flowers Incorporated, Balloons florals, fruits and vegetables, over 150 products. Commercial designs commissioned for reproduction. Hand paint artist, B & W Porcelain designing, painting and supervising the decoration of more than 250,000 pieces of hand painted porcelain. Custom hand painted gifts for Reynolds Plantation, Ritz Carlton Hotel.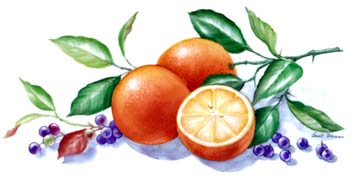 Jane Bowen Studio
333 Bowen Farm Road
Crawford, Georgia 30630-1801
Phone/FAX: 706.743.8436
jane@janebowen.com
©2013 Jane Bowen. All rights reserved